WE ARE LOOKING FORWARD TO ANOTHER GREAT MEET!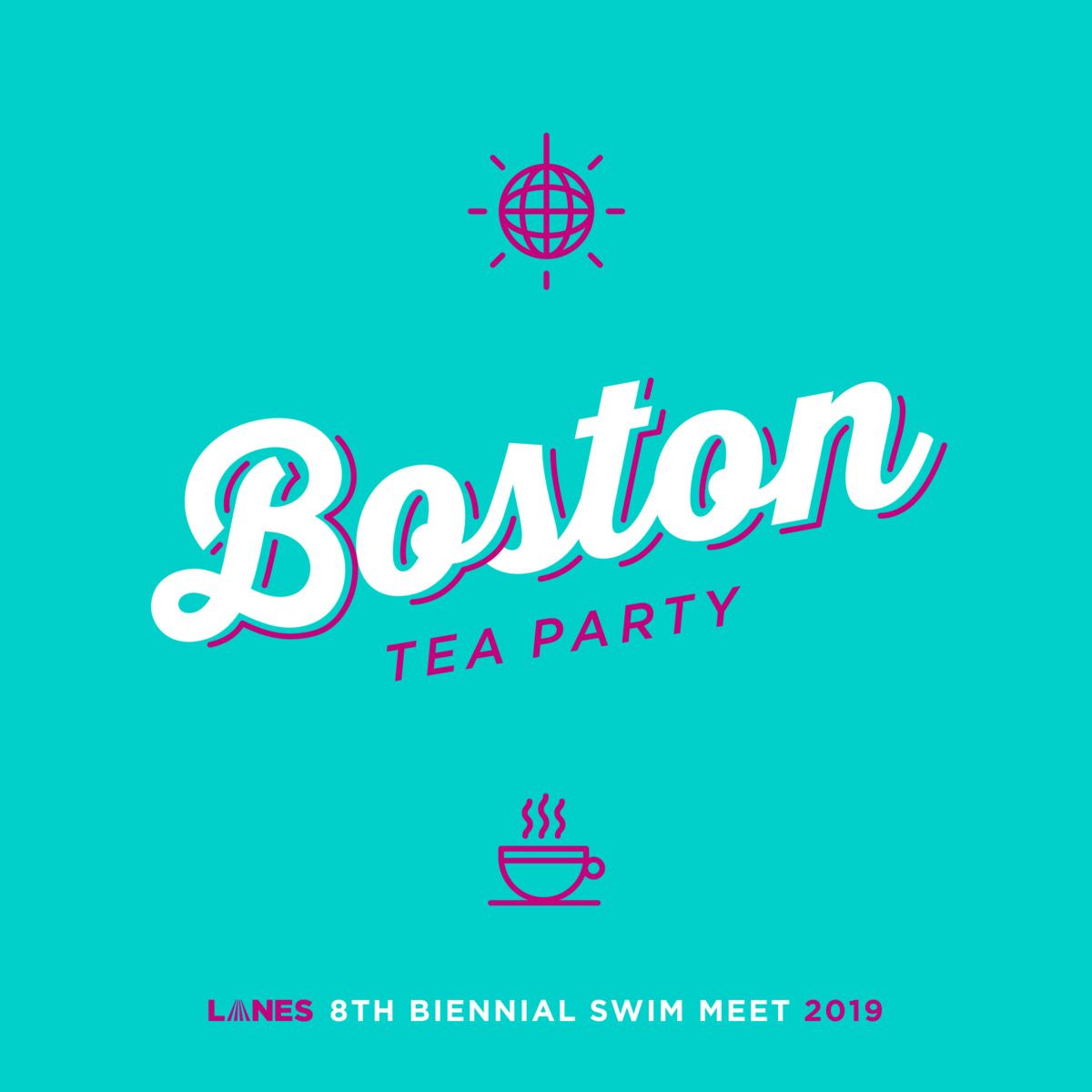 TEA PARTY 8 SWIM MEET
April 27, 2019 at the Zesiger Aquatic Center at MIT
Not Your Average Tea Party.
---
On Saturday, April 27, 2019, at the renowned Zesiger Aquatic Center on the campus of the Massachusetts Institute of Technology (MIT), LANES will celebrate our 8th Tea Party Swim Meet.

Yes, that's right -- this is a celebration. Sure it's a swim meet but we're proud to have been part of the New England swimming community for nearly 25 years and counting. That's saying something, since we're the only team in New England purpose built to bring together the LGBT community and their friends -- and we're celebrating with yet another memorable Tea Party swim team.

We're looking forward to seeing you in pool on April 27th!
---
TEA PARTY 8 SWIM MEET DETAILS
---

WHEN & WHERE
Saturday, April 27, 2019
MIT Zesiger Aquatics Center, 120 Vassar Street, Cambridge, MA - DIRECTIONS Warm-ups

start at 8am

For those driving, the Albany Garage is open for meet-day parking at a rate of $9 for the day.

Competition

begins at 9am

Forgot to order a Meet T-Shirt or Dinner Cruise tickets during registration?
CLICK HERE
MEET FORMAT
Short Course Yards:

8 competition lanes, 2 warm-up /down lanes.

Meet Sanctions:

US Masters Swimming; IGLA Registered

Entries:

Swimmers are limited to 4 individual events

17 Events -

all events are mixed:
1) 500 Free
2) 200 Fly*
3) 200 Back*
4) 200 Breast*
5) 200 IM
6) 50 Back
7) 50 Breast
8) 100 Fly
9) 50 Free > (15min Break)
10) 100Free
11) 100Back
12) 100 Breast
13) 200 Free
14) 50 Fly
15) 100 IM
16) 200 Free relay (deck seeded)
17) 200 Fun Relay (T.B.D.)

(*Events run simultaneously. Please choose only 1 of these 3 events)
REGISTRATION
REGISTRATION is OPEN. Once open, it will CLOSE on

Thursday, April 25, 2019 at 11:59 p.m.

DOMESTIC SWIMMERS:

All registrations must be complete via the online registration website

INTERNATIONAL SWIMMERS:

Contact the meet Directors at BostonLanesTeaParty@gmail.com.
FEES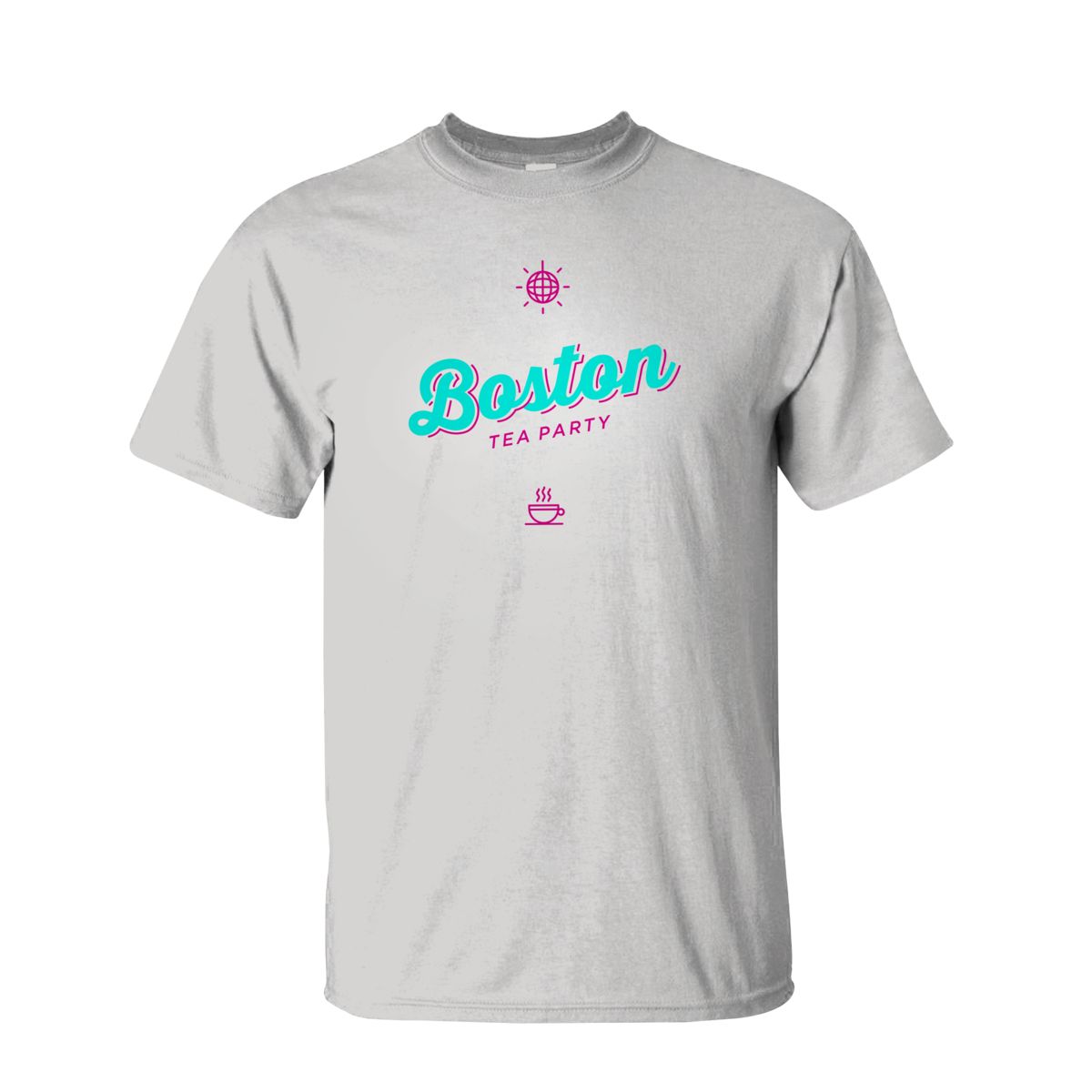 All fees will be transacted through our TP8 registration website

Credit cards charges will appear on your will bill from by ClubAssistant.com Events

Meet Registration Fee:

$30 entry fee plus $5 for each individual event.

Meet T-Shirt:

$20

Tea Dance Dinner Cruise in Boston Harbor:

$75
MEET CHECK IN AND WELCOME PACKET PICK-UP
Friday, April 26, 5:30 - 8:00 p.m.
LOCATION: Cathedral Station (1222 Washington St, Boston, MA 02118) - drink specials and appetizers will be served
Website
or

Saturday, April 27, 8:00 - 8:45 a.m.
On the pool deck at MIT Zesiger Aquatics Center, 120 Vassar Street, Cambridge
DIRECTIONS
LODGING
StayPineapple - South End
26 Chandler Street, Boston, MA 02116
Hotel Website
Block of Rooms Reserved: mention "Boston LANES Swim Meet"
Event Pricing: $269/night (must book by March 15, 2019)
Phone: (857) 444-6111
Additional Housing Options
In and around Boston's South End neighborhood - 40 Berkeley Hostel Boston (the most economical, especially if you don't mind sharing), The Colonnade, Courtyard Marriott, Fairmont Copley, Omni Parker House, Park Plaza and Club Quarters
Near MIT's Cambridge campus - Boston Marriott Cambridge Hotel, Courtyard by Marriott, Hyatt Regency Cambridge, Royal Sonesta, Kimpton Marlow Hotel, Le Meridien Cambridge-MIT
Hosted Housing Available Upon Request
Contact the Meet Directors at BostonLanesTeaParty@gmail.com.

SOCIAL EVENTS
Big Gay Post Meet Cocktail Party - Saturday April 27th
ArtBar
40 Edwin Land Boulevard
Cambridge, MA 02142
Located at Royal Sonesta Boston
Tea Dance Dinner Cruise - Saturday April 27th
with DJ and Dancing in Boston Harbor
Following the pre-cocktail party, come get your groove on with one of Boston's best DJ's as we cruise, dine, and dance our way around Boston harbor.
Dinner Event: $75

Boston Harbor Cruise 7:30 to 10:30pm **Boarding begins at 6:45**

Dinner and Dancing with DJ

Cash Bar

Dock Address:

40 Edwin Land Boulevard,

Cambridge, MA 02142
Please email us at: BostonLanesTeaParty@gmail.com.